FFXIV Beats Cancer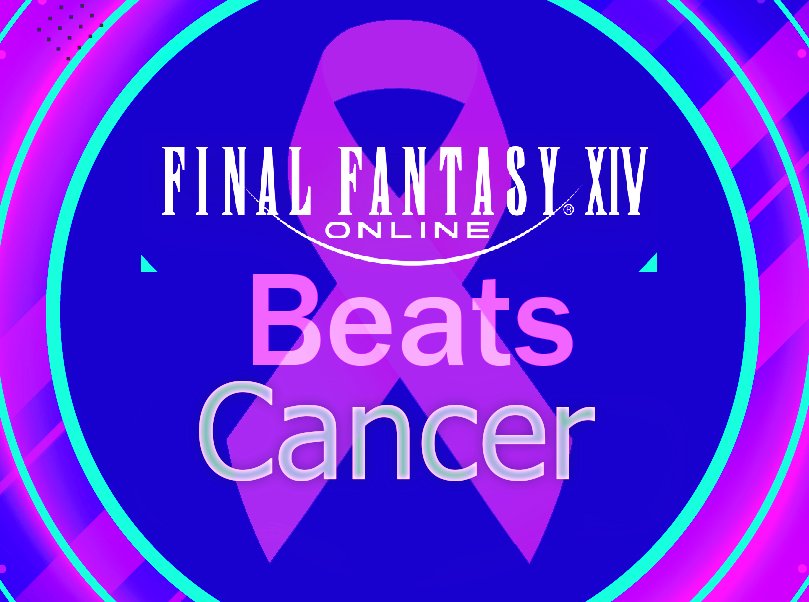 As of recent events, FFXIV's music and sound director Masayoshi Soken shared with us an amazing emotional experience regarding his journey with cancer. His love for this game gave him enough strength to push through.
We want to give other people in the world the same chance with this charity event, and to be motivated by his story to have an impact on other people's lives.
Together with our partners at Fey's Temperance we have begun the FFXIV Beats Cancer event.
Originally begun with a tiltify campaign goal of $1,800, we hit our final target goal of $15,000 with additional campaigns also contributing their own for a grand total of over $18,000 raised for charity.
We sure beat the hell out of cancer together. Thank you so much!
Event Details
The event will be held from the 17th of May until the 24th of May, 2021.
You are requested to help other players clear specific instances in PF. The number of new clears per player you acquire will directly contribute to following rates below (per new player instance achievement).
A public leaderboard will be kept of how many players have been assisted during the entirety of this event and by whom.
Place
Party Finder only, the allowed instances are:
E9S ($10)
E10S ($10)
E11S ($10)
E12S ($20)
Leviathan (Unreal) ($5)
The Cloud Deck (EX) ($10)
The Seat of Sacrifice (EX) ($2)
PF exceptions:
UCoB ($50)
UwU ($50)
TEA ($75)
Rules
Clearing the fight for an alt or a player who is completely AFK/dead will not be accepted.
You must submit a screenshot of the new player acquiring the achievement in the party chat and include a log or a VoD of the clear. This must be submitted in Fey's Temperance's #event-submissions channel.
You may assist as many players as you wish in PF and gather donations, the highest contributor in this event (helping as many players in-game) will be announced and will get their own role. (PF Hero AND CANCER SLAPPER pog)
Clears prior to the event's date will not be accepted. The event will end at 11:59 PM on the 24th of May (GMT).
Participation
Sign up in Fey's Temperance's #⭐charity-event-signup channel.
Join PFs or host PFs containing people that have not cleared before and assist them in their clear.
There are no region restrictions, you can help from anywhere.
Post the evidence (screenshots achievement for first time clear in chat or an fflogs log OR a VoD with the party chat being clear) required to show that you have helped other players clear for the first time in Fey's Temperance's #⭐pf-clears-submissions
Please include the instance's name and how many new people have cleared in the instance.
You may submit multiple screenshots of the same party. For example, player A and player B are both helping player C. Player A and B can both submit the screenshots for the same clear that got player C the achievement to enter the giveaway, and it will be counted for both on the leaderboard. The donation will count for each unique player who have cleared for the first time.
Additional FFXIV Community Cancer Charity Campaigns