Hello everyone, Nemekh here with a summary of today's Digital FanFest Keynote!
Repeat mentions of items from the earlier Announcement Showcase in February have been omitted to focus on the new information.
Images from the stream may appear saturated, we apologise and will try to replace them with ones of the more correct tone.
If there is anything that needs amending please let us know in the comments below, or via feedback@akhmorning.com.
Endwalker Release Date: November 23 2021
Endwalker's confirmed release dates are:
Early Access: November 19th 2021
Standard: November 23rd 2021
New Jobs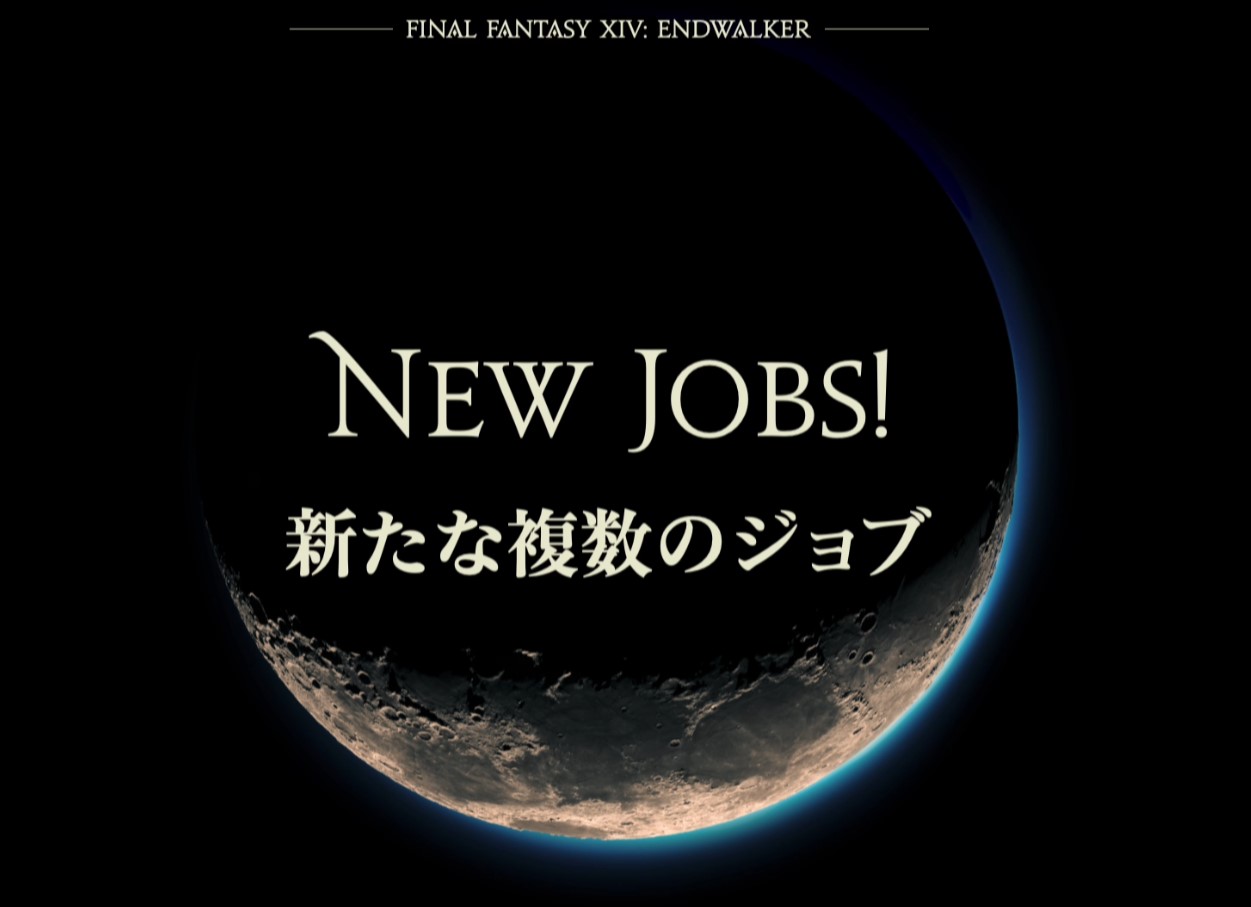 With Endwalker comes a new Healer and a new Melee DPS.
For today's announcements they decided to tease the new Melee: Reaper.
Reaper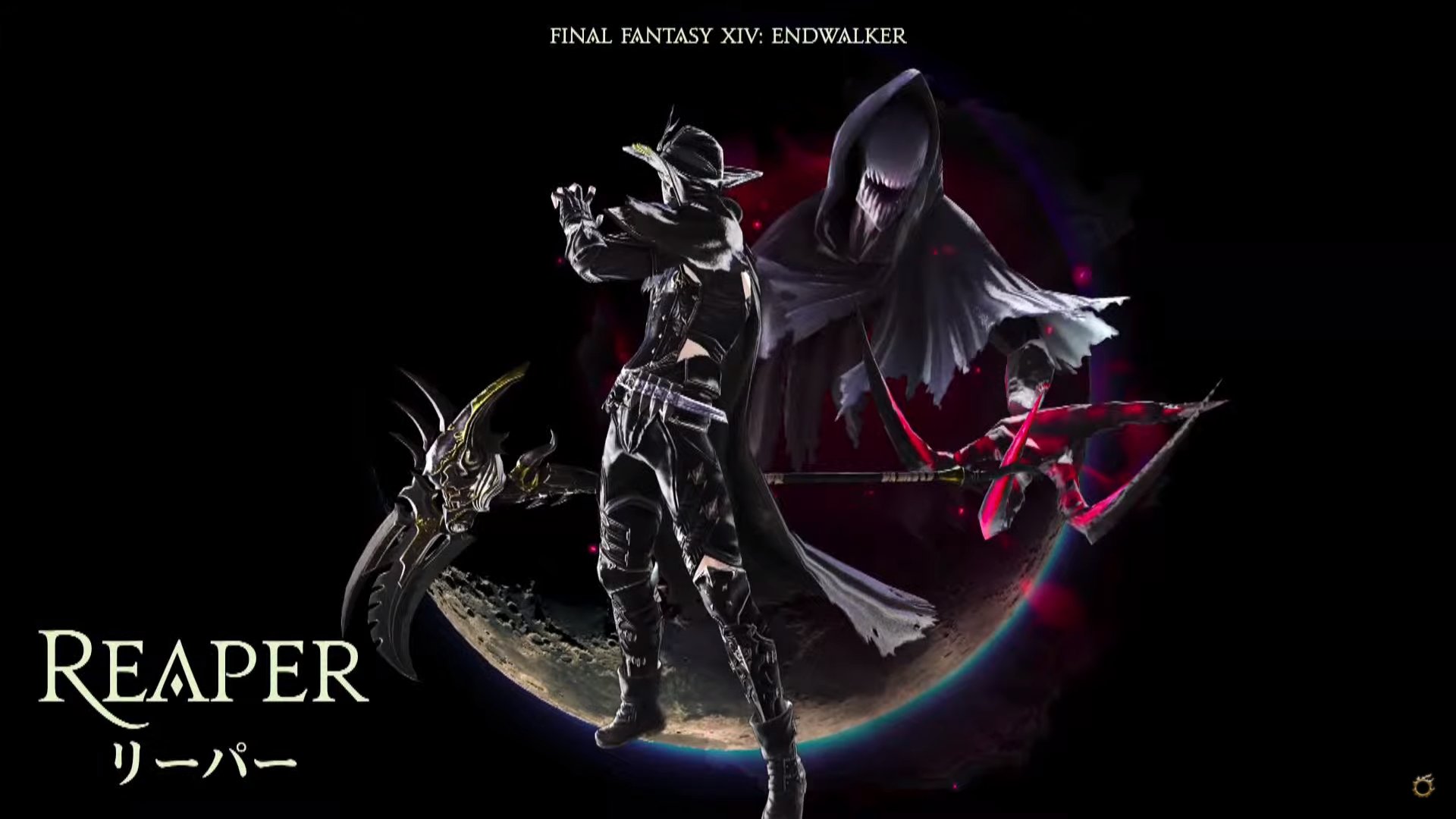 Revealed by Yoshida in cosplay, Reaper the second new job to Endwalker.
It is a brand new concept with a focus on channeling the power of voidsend and close-combat with its two handed weapon: Scythe.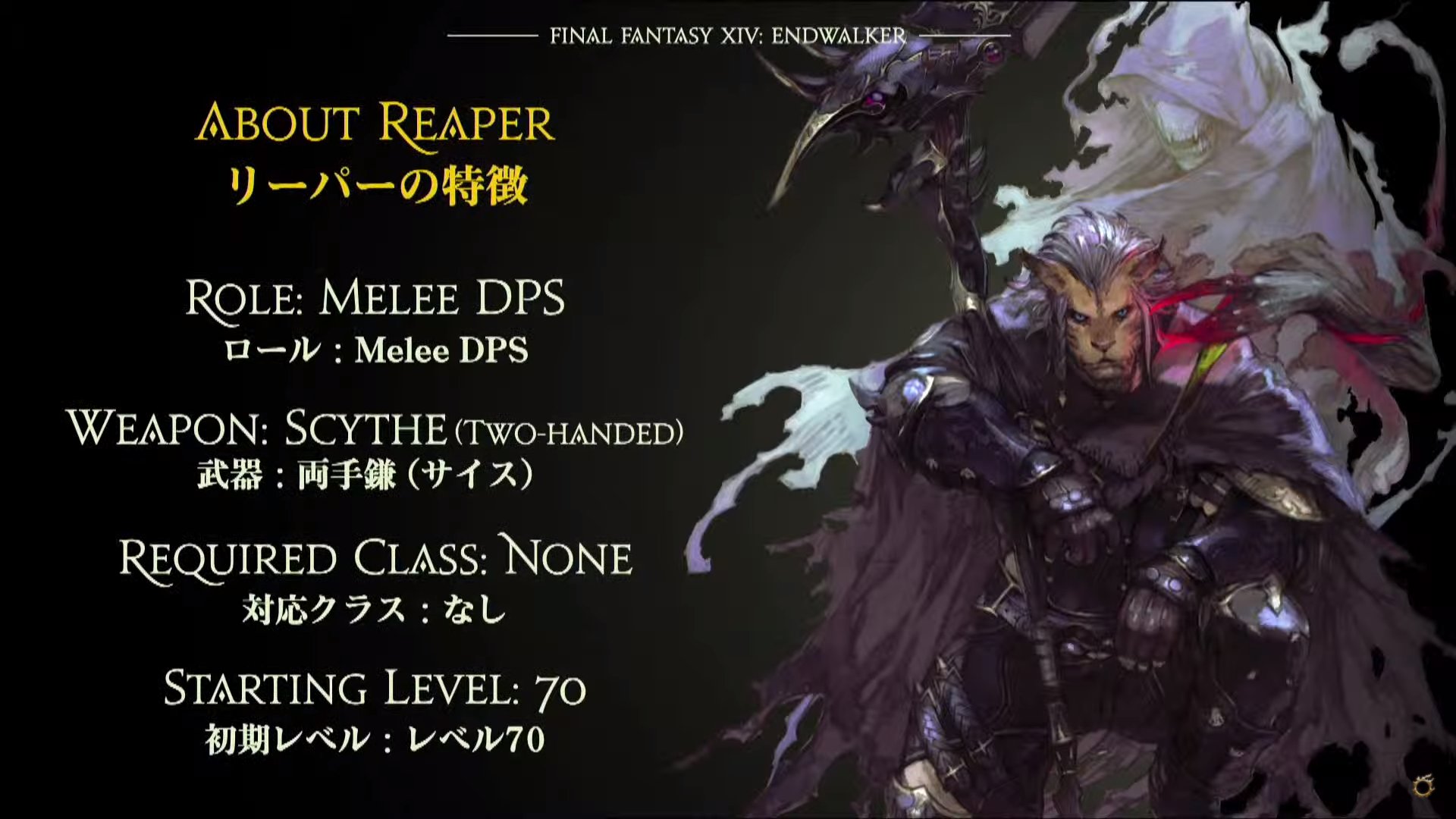 Of the characters in the trailer, it would appear that Zenos is the one who has first changed to Reaper.
A rundown was given for how the job works: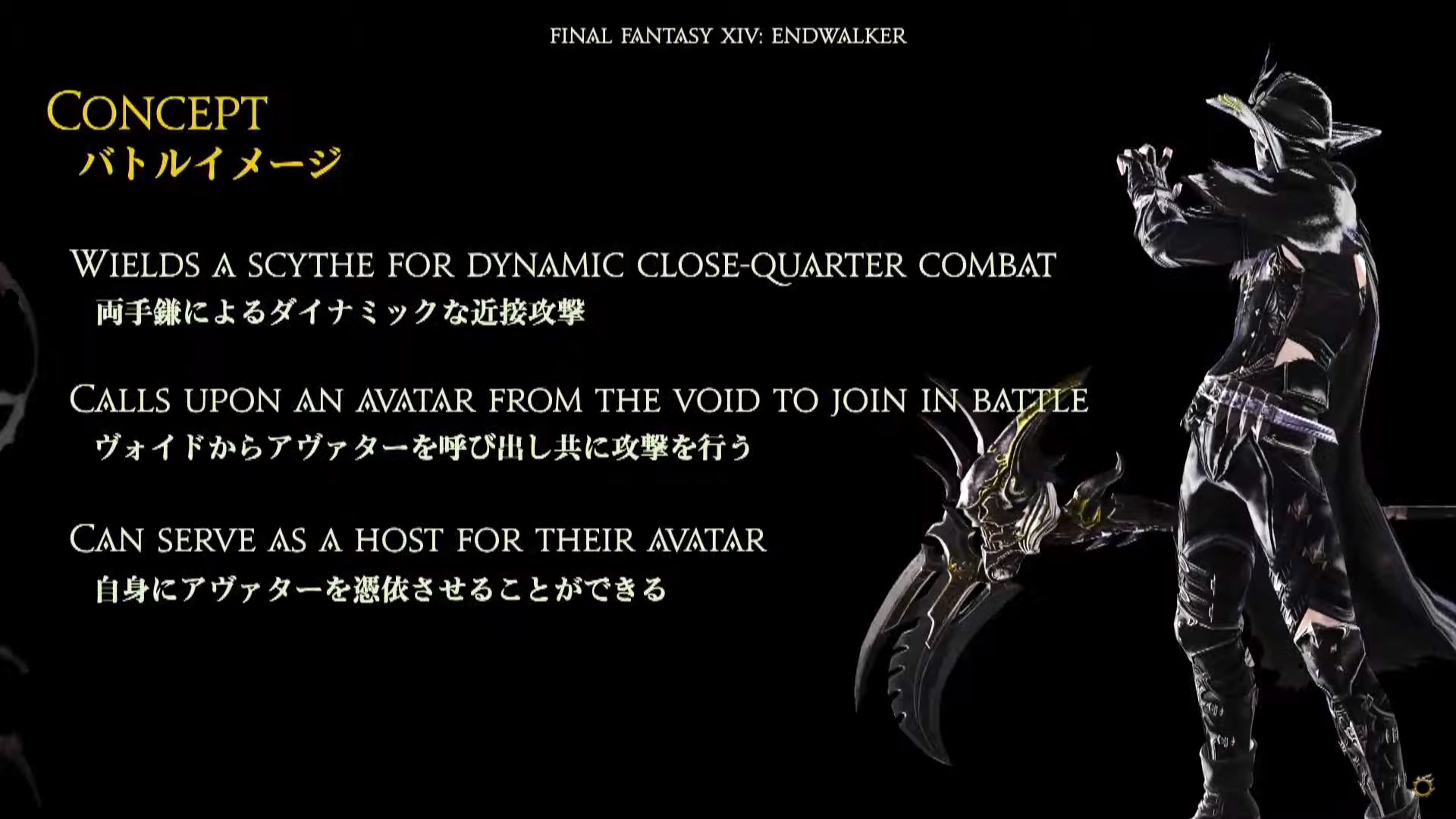 The Reaper will be a Melee DPS job that shares Maiming armour with Dragoon. It starts at Level 70.
Wielding a large scythe for dynamic close-quarter combat, the Reaper also calls upon a voidsent avatar to assist them in combat, with the ability to serve as the voidsent's host.
If you are interested in playing Reaper as soon as the expansion hits, be sure to log out in Ul'dah as this is where the job's quests begin.
Please look forward to the new Reaper job!
Reaper Video
Endwalker Theme Credits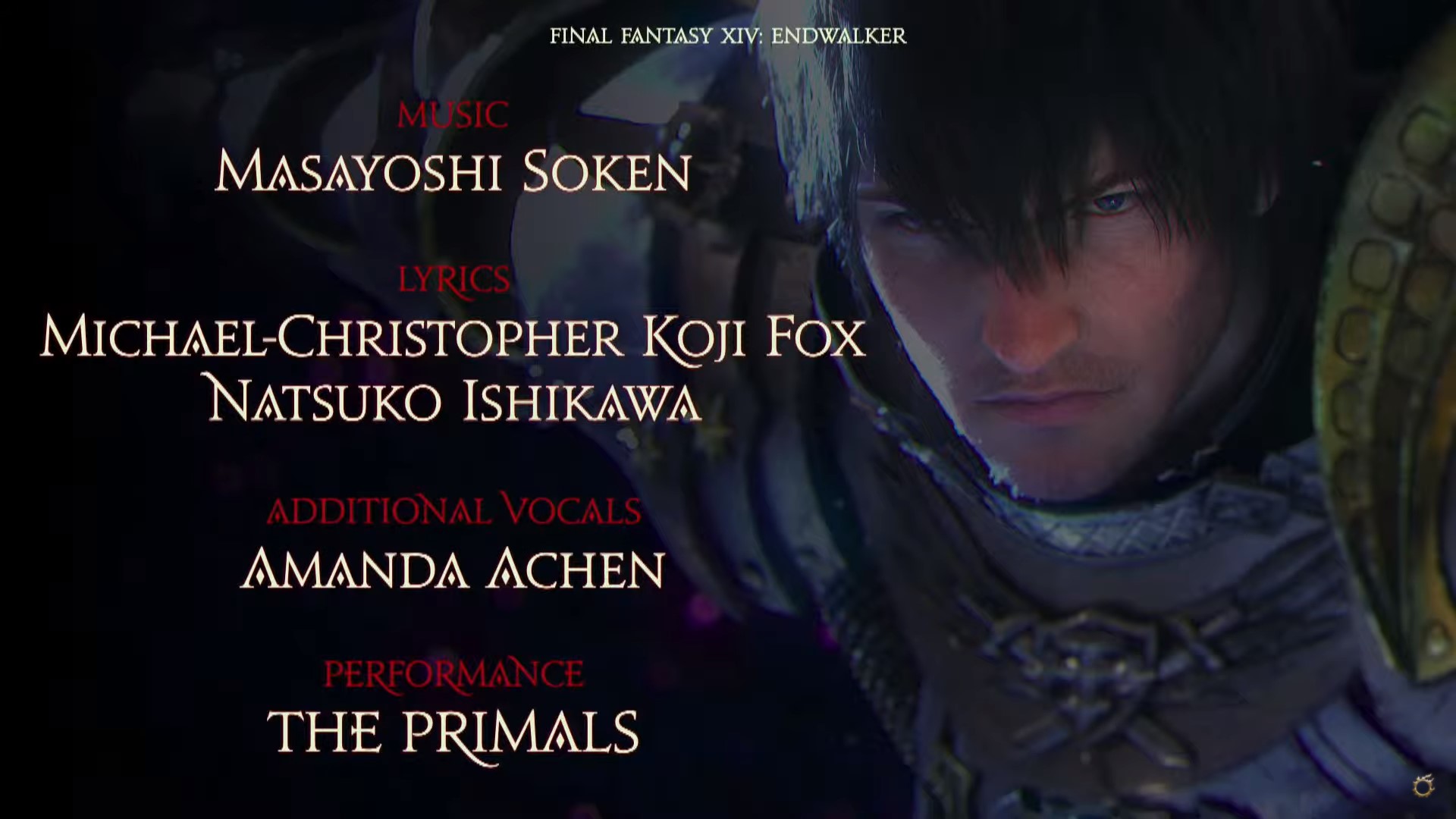 Koji had a tight schedule of 3-4 days to write the lyrics. While it may be short, it was long when compared to Sophia, which had to be completed in 2 hours!
Amanda Achen, who is an additional voice in the theme, was also the singer for Tomorrow and Tomorrow in Shadowbringers.
Sam Carter from the Architects band is also contributing the main vocals.
Endwalker Characters
In the full trailer several "new" characters were revealed.
The first is one of the children of Midgardsormr and one of the First Brood. The Great Wyrm, Vritra, is seen fighting alongside Estinien Wyrmblood and is one of the few Great Wyrms we still had not encountered yet. Of them we have yet to encounter Azdaja and witness Bahamut's original form.
Another character is revealed to be having a heated exchange in Old Sharlayan with Y'Shtola. While Koji and Yoshida mentioned they would not reveal who he is, only that he has an important role to play in the story, we're pretty certain he's the father of a certain pair of twins.
New Areas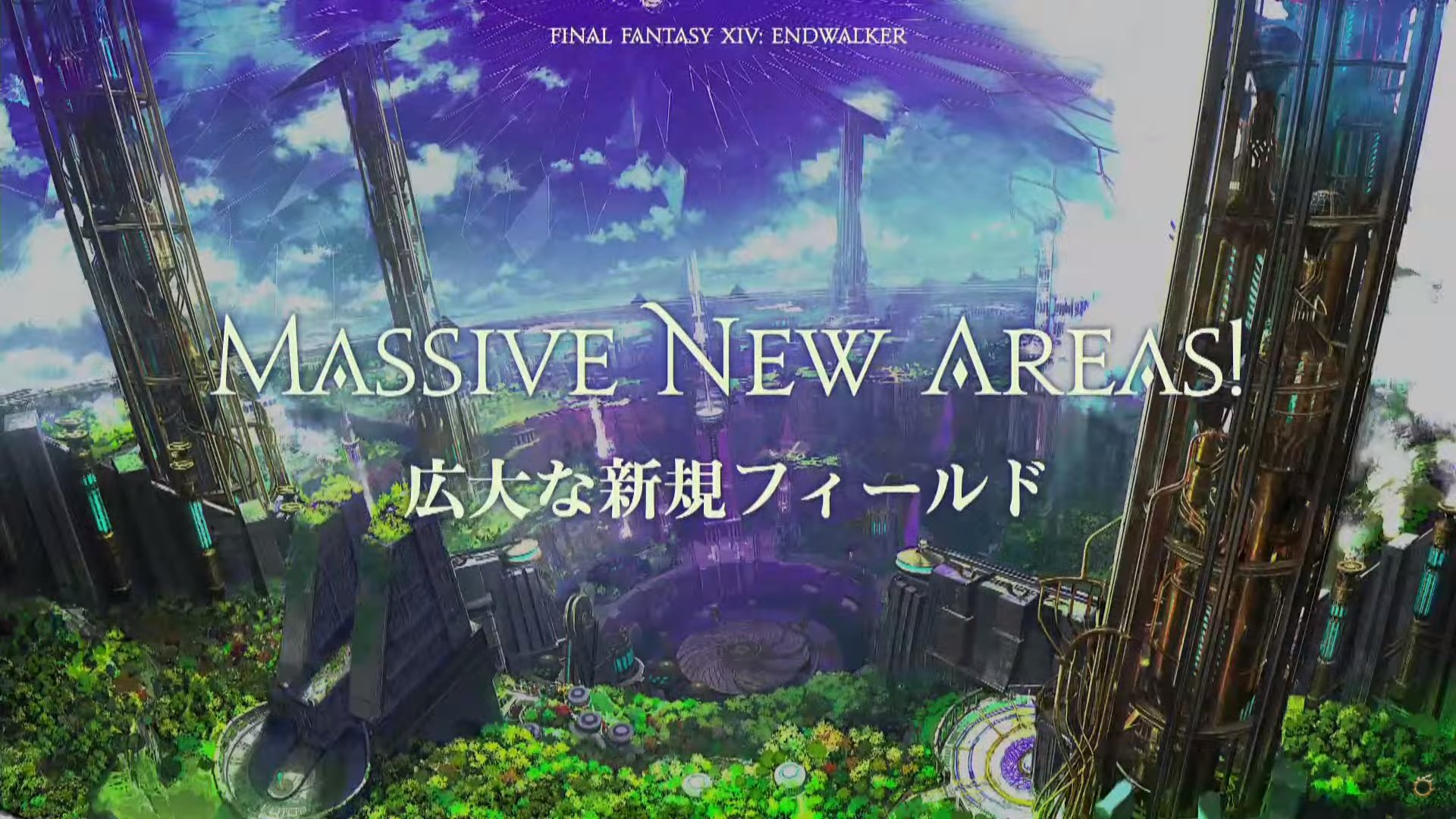 The Crystarium equivalent has been revealed to be Old Sharlayan. This will be the main player hub of Endwalker.
Sharlayans have a code of non-interference when it comes to worldly matters - choosing to focus on the pursuit of knowledge and wisdom.
Nautilus motifs can be found throughout, even in their meeting room. You may recognise the aesthetics from Idyllshire, a location whose design was inspired by Old Sharlayan.
New Beast Tribe #2: Loporrits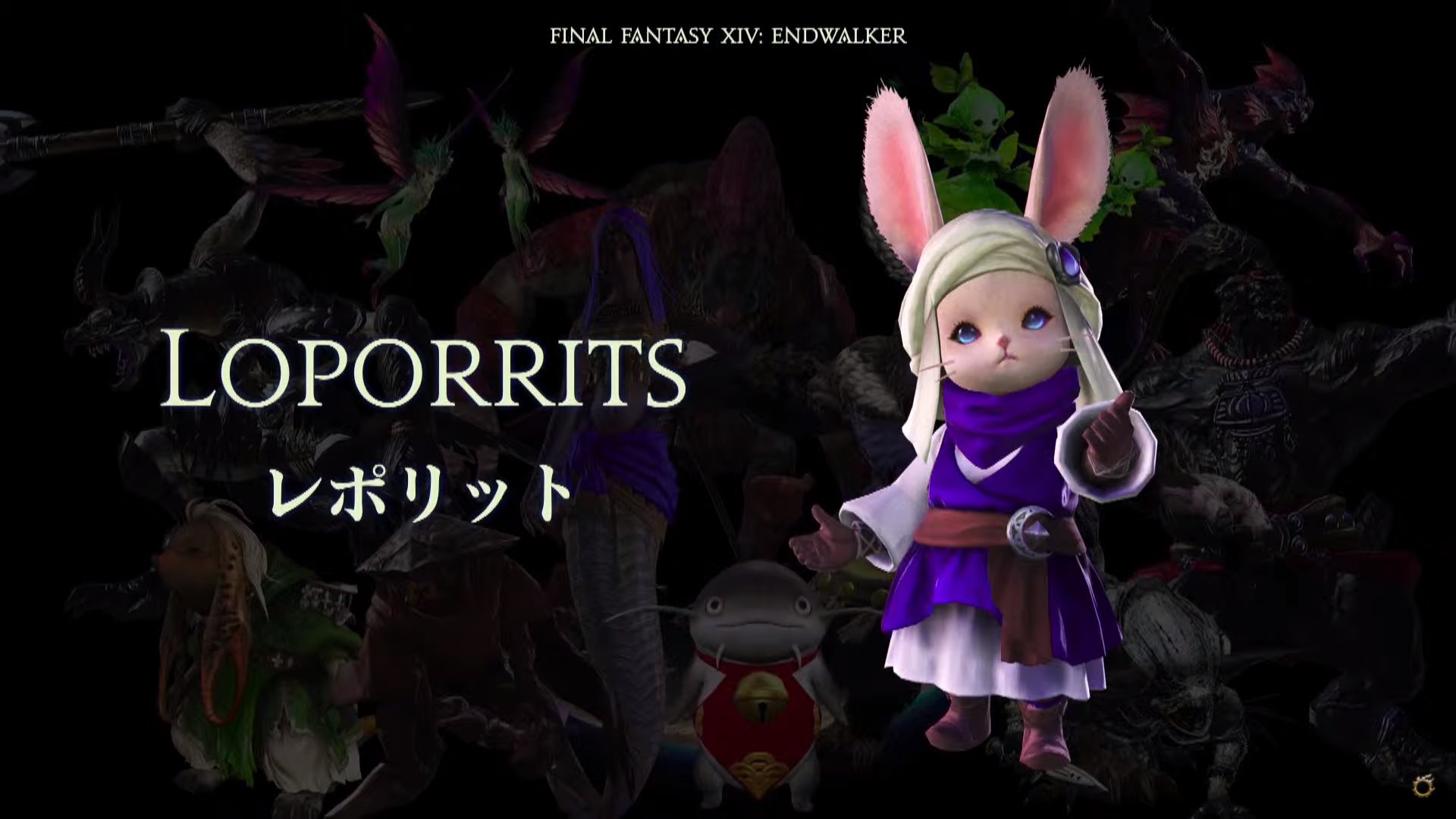 A race of creatures found on the Moon, the Loporrit are a beast tribe of small anthropomorphic rabbits.
Little is known about these mysterious moon bunnies.
New Encounter: The Magus Sisters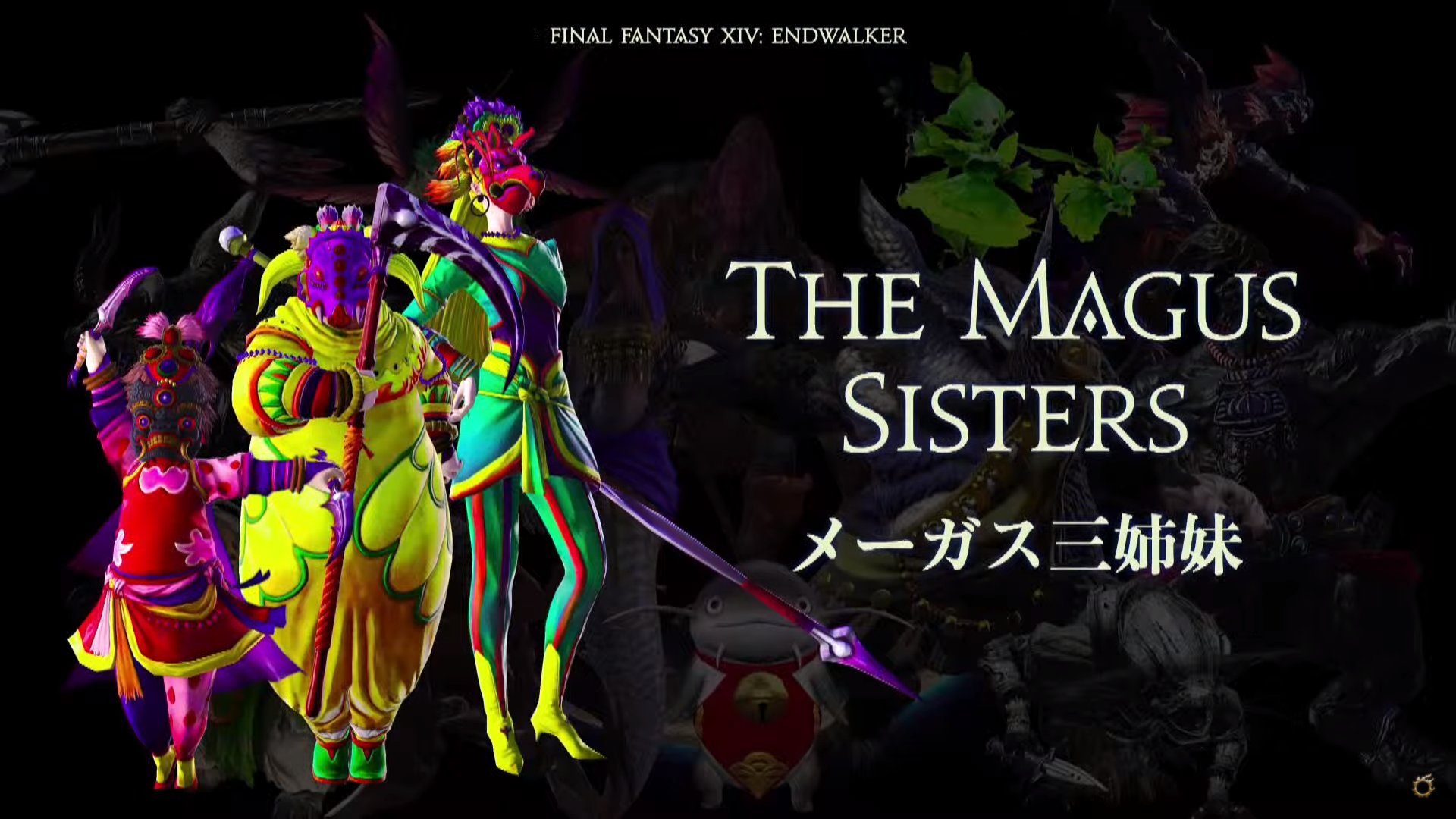 A trio of sisters hailing from FFIV, Cindy, Sandy and Mindy each fought in their own styles befitting of their form.
However, their names in FFXIV may be something entirely different. They could be seen lurking in the concept art for one of the dungeons.
New Dungeons
Further footage of the dungeons shown in February returned, the first seemingly inspired by the Tower of Zot from FFIV, the second the Garlean train station and a newer third one with elements of old Amaurot.
Dungeons Video
New Alliance Raid: Myths of the Realm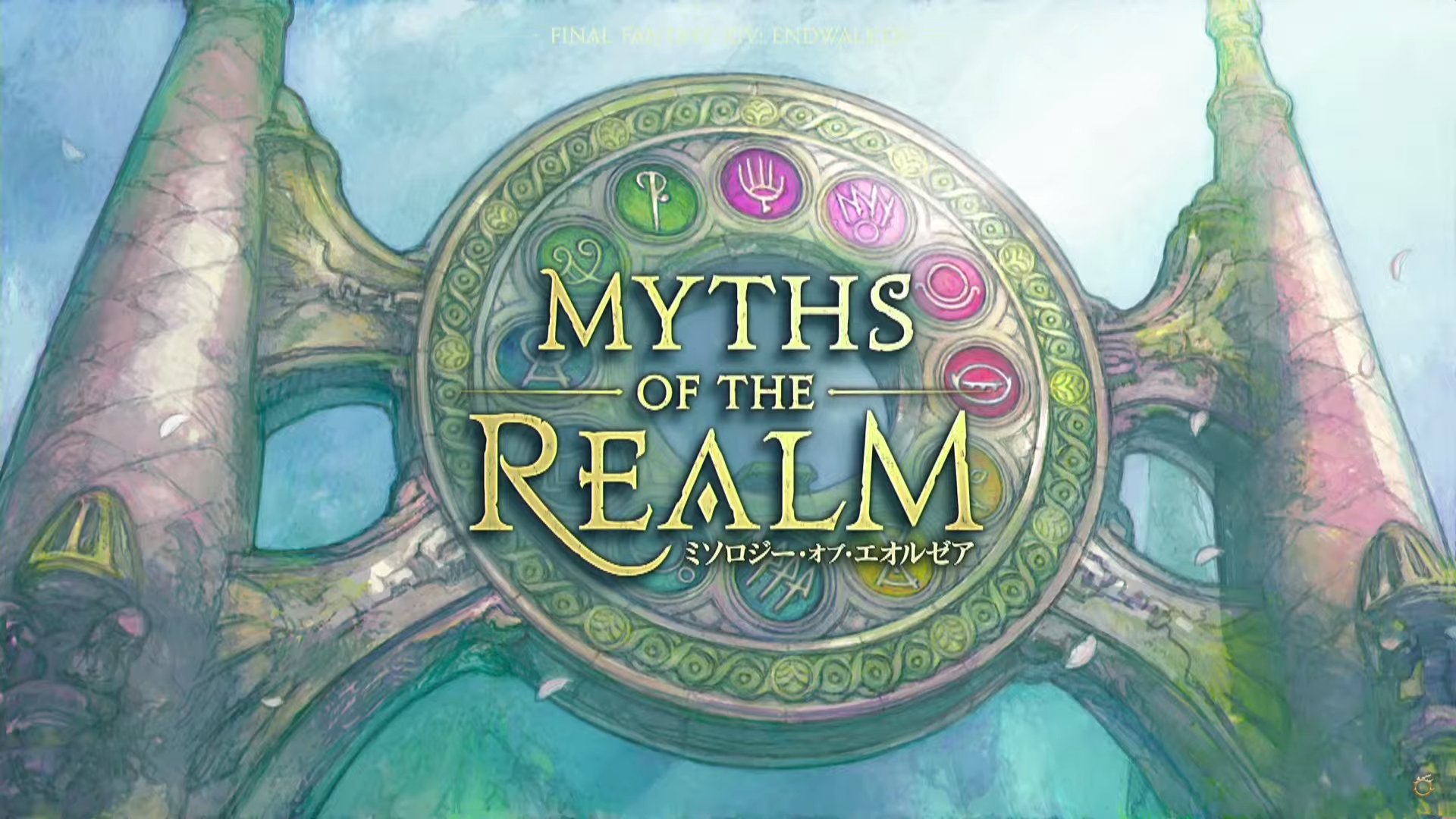 Myths of the Realm promises to delve into the lore and history of Eorzea in a way that has never been done before, uncovering the secrets surrounding The Twelve.
Race Update: Male Viera & Female Hrothgar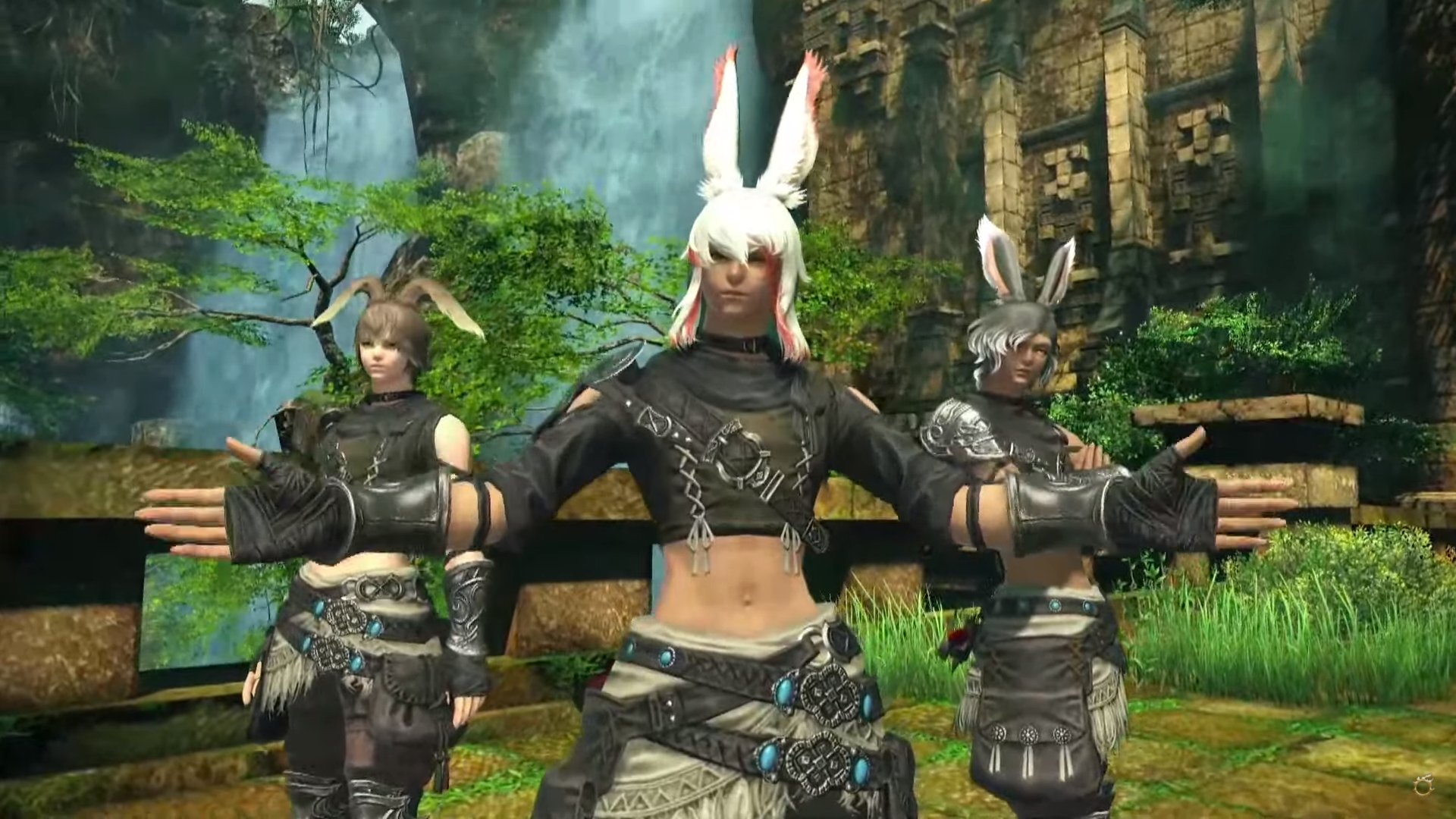 A surprise towards the end, Square Enix heard the pleas of many players and worked on creating male Viera at long last. They will be ready for Endwalker.
Female Hrothgar were not able to be implemented in time, but are expected to appear in the future. Please look forward to it.
Male Viera Video
Endwalker Release Editions & Items
During the latter part of the keynote Yoshida and Koji announced the contents of the Collector's Editions.
From Endwalker onwards it will no longer be possible to buy a physical copy of the future expansions. Instead they will be digital code only.
One of the explanations for this is that 85% of players who purchased Shadowbringers bought the Digital download.
Players who wish to obtain the Physical Collector's Edition that play on Steam or on console will have to buy the Endwalker Collector's Box for the items and the digital game separately, as game codes on PSN and Steam cannot be accompanied with physical goods.
Within the physical Collector's Edition is:
Box with a high quality print of Yoshitaka Amano's art
High quality statue of Meteor as a Paladin
Art Collection + Frame
Azem Soulstone Pin
Loporrit Mini Plush
Digital Collector's Edition in-game items are as follows:
Wind-up Porom minion
Arion mount
Death Scythe (Reaper weapon)
There are also bonuses for preordering:
Early Access for November 19th release
Wind-up Palom minion
Menphina earring
You can see images of the items in the gallery below.
New Data Center Region: Oceanea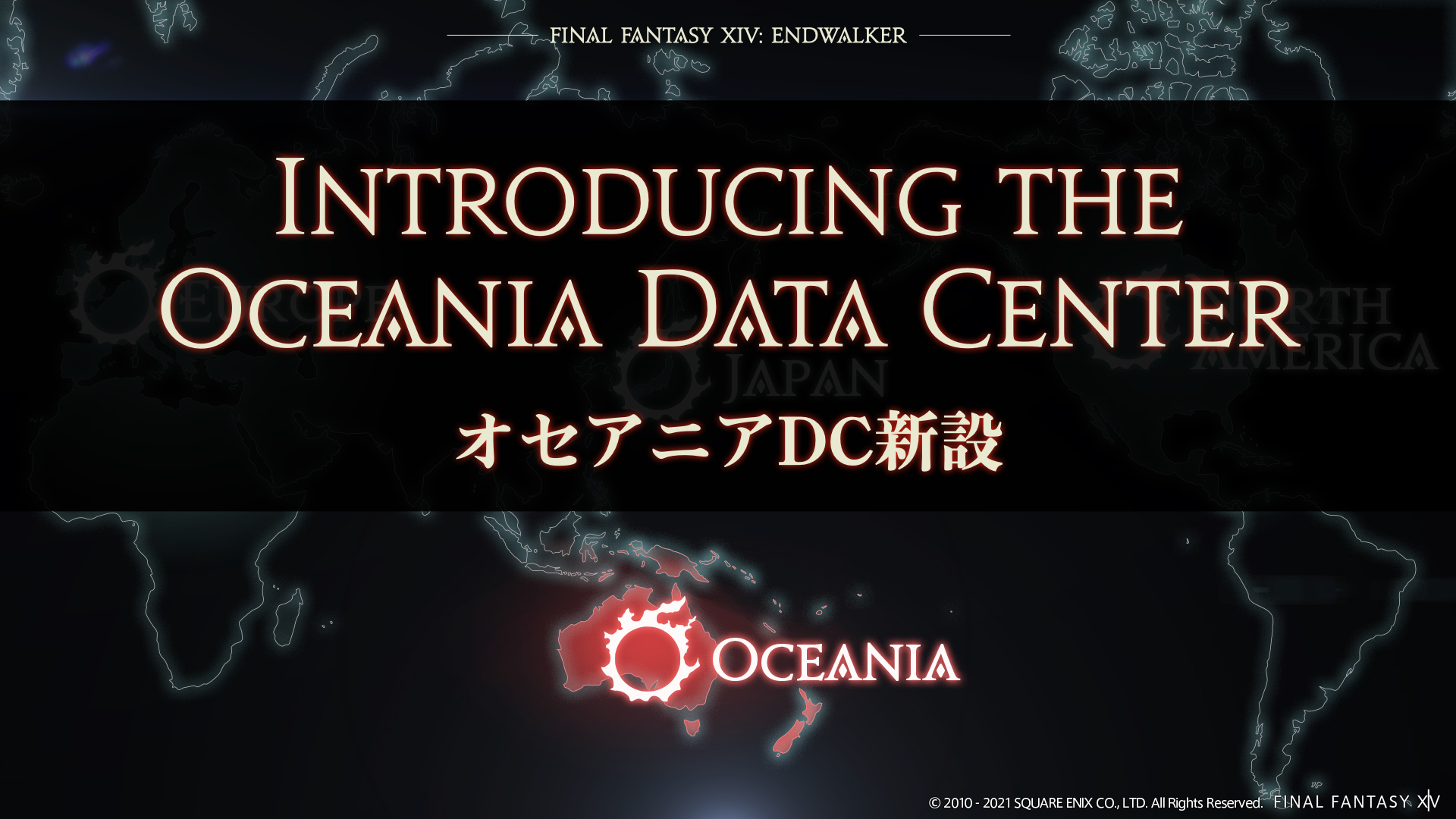 Originally intended to open the new DC before 6.0, Square Enix are setting up servers in a data center in Australia for the Oceanea region.
However, with covid-19's pandemic, the schedule has been pushed back. SE's engineers have not been over physically, but been working remotely. The goal is to have it ready by 6.1.
Introducing Staff For FanFest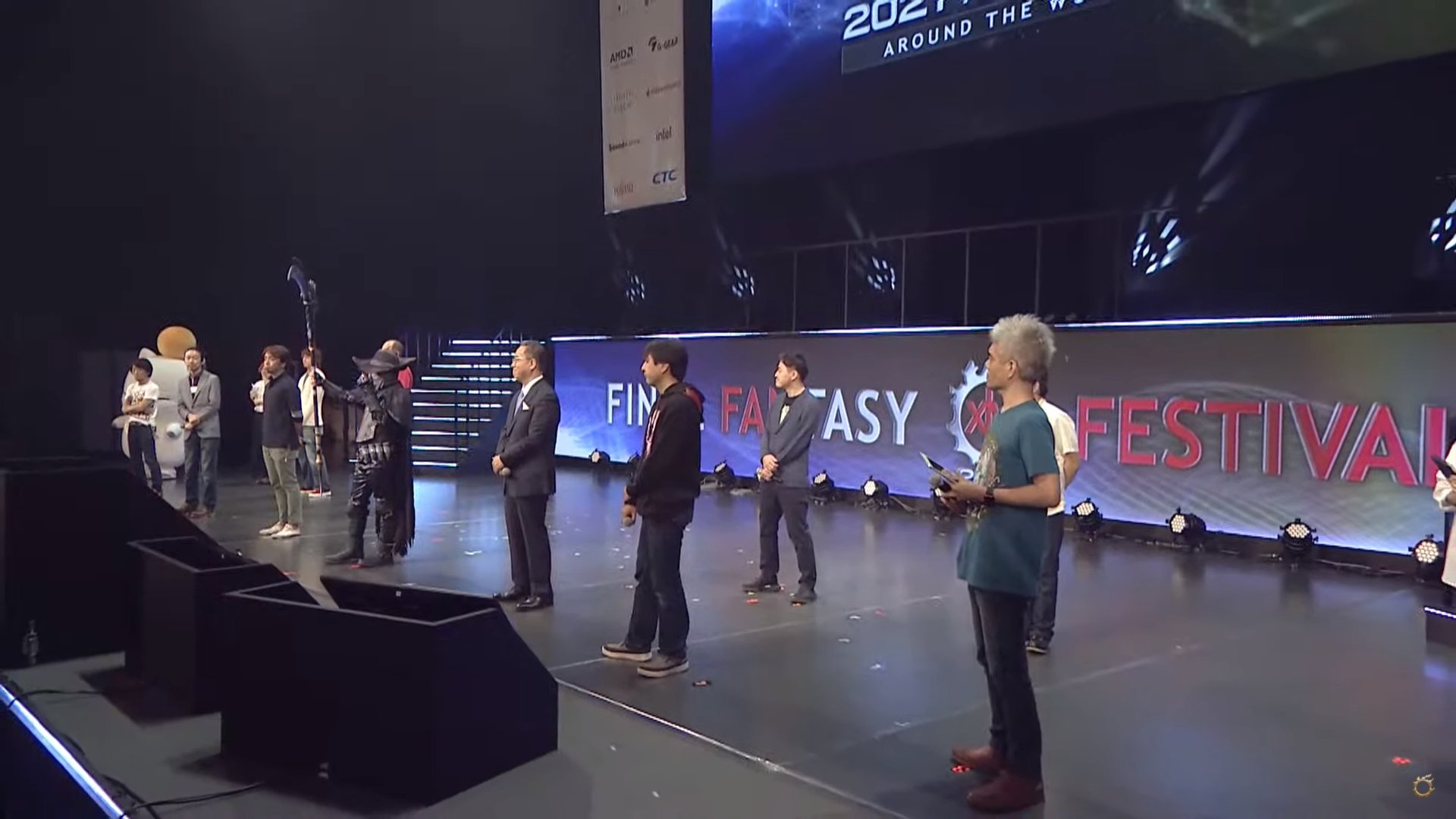 For Digital FanFest 2021 we will be having numerous panels featuring multiple members of the FFXIV Development Team.
Their images are in the image collection below.
In order they are:
Kate (English Localisation Lead)
Daisuke Nakagawa (Battle Systems Developer)
Masaki Nakagawa (Battle Systems Lead)
Takanobu Miyazwa (Lead Animator)
Shinya Ichida (Lead Artist)
Banri Oda (Lead Story Designer)
Yoshiki Takanashi (Lead Background Artist)
Digital FanFest 2021 FFXIV Staff
Official Amano Artwork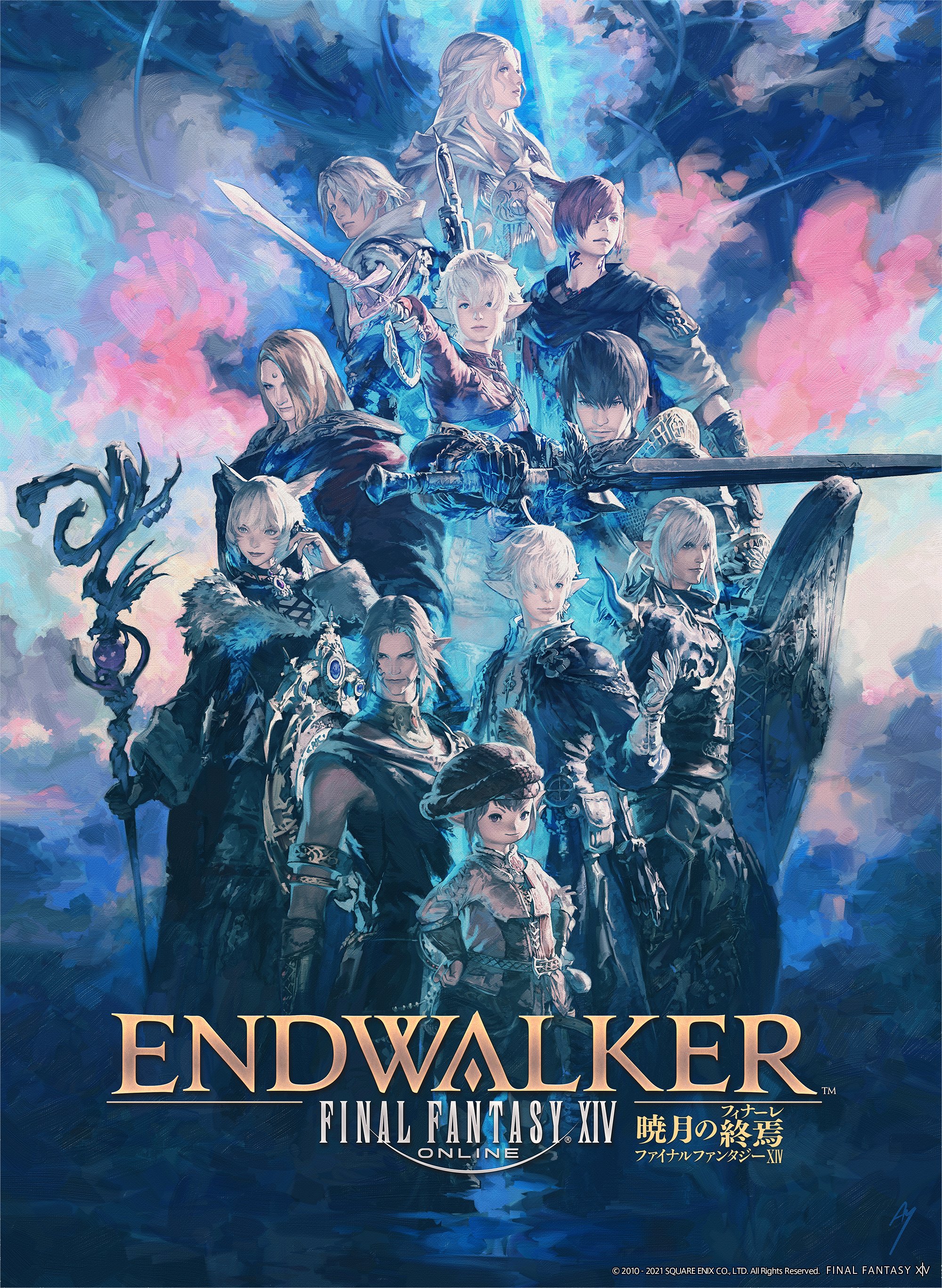 Endwalker Full Trailer