Good AkhMorning everyone, first I'd like to apologise for the gap between news updates about what's going on with the website.
The last few months have been pretty hectic with lockdown and all the changes we've been working on!
AkhMorning's New Logo
A pretty significant change occured recently which prompted us to reconsider how we wanted our logo to look. It had always been my intention for the focus to be more on Bahamut and while I liked our previous logo, it was more a generic head dragon within a Meteor motif.
We talked things over with GetRekt Labs once more and agreed upon an update that truly embodies the original vision.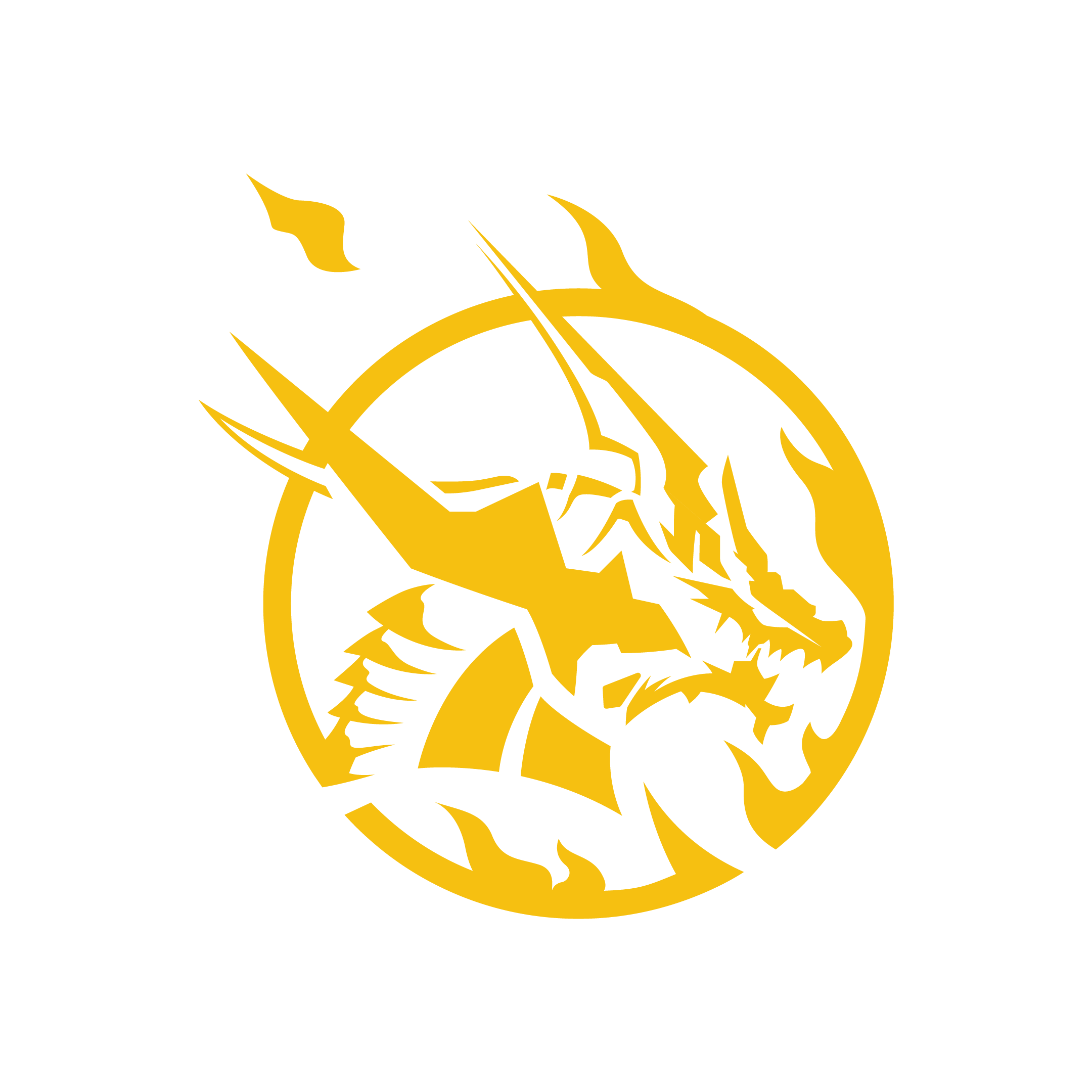 I hope you like our latest logo and will look forward to updates to our media and merchandise with it!
FanFest Celebration Giveaway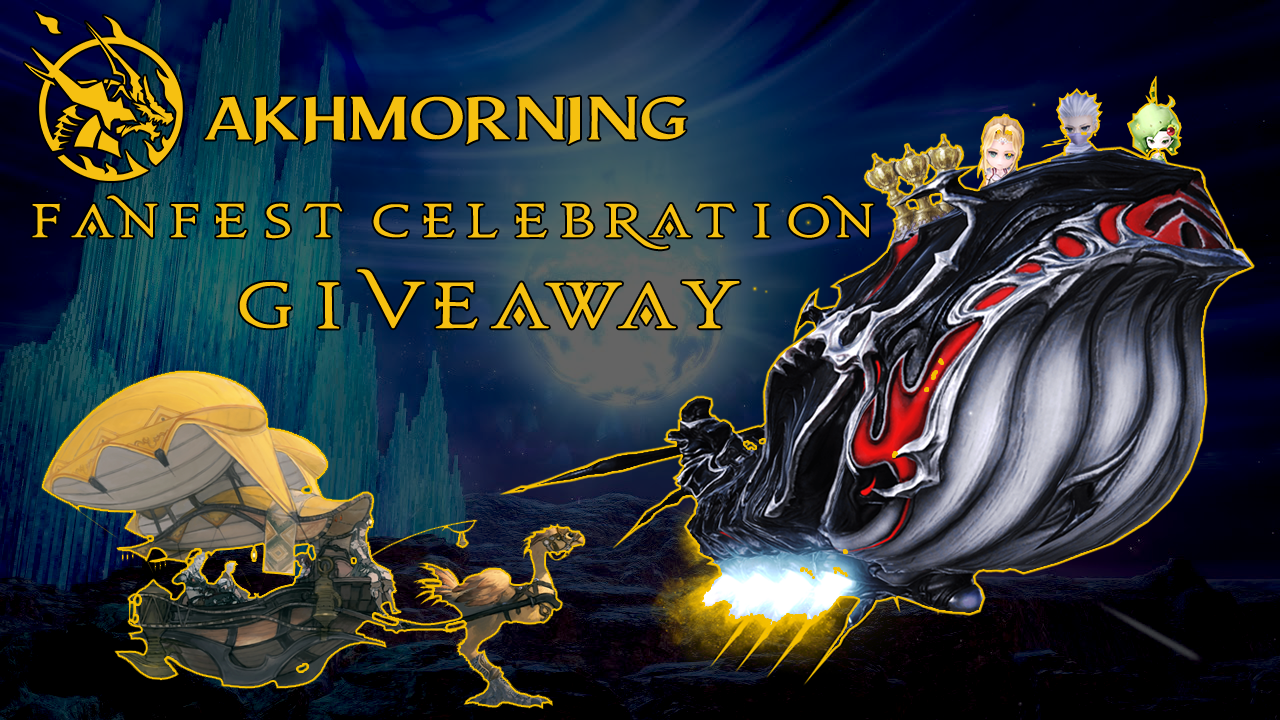 In celebration of 2021's Digital FanFest on the 14th and 15th of May, we are doing a giveaway starting from today until the 15th where you can win one of:
The Lunar Whale (1 prize)
A mogstation mount of your choice up to $36 USD (2 prizes)
A minion of your choice from Edge, Rosa and Rydia (3 prizes)
1x Fantasia (8 prizes)
With 14 prizes to win from, we hope you can share in our excitement for FanFest, Endwalker and journeying to the moon!
Content News
Allagan Studies Update
We have almost completed our Limit Break section update with an accompanying showcase video to also be included.
NieR Replicant ver.1.22
This might have been a surprise to see appear on the site. One of my goals with AkhMorning is to also begin covering additional Square Enix games, with XIV being the site's primary focus.
NieR Replicant has not long been out and covering it has been a big passion project of mine from how Yoko Taro's works have influenced me over the years.
There is a lot still in progress, however, the first half of the game's walkthrough has been completed in addition to act 1 sidequests. All of the weapons have also been completed, although material locations will be added in the near future. It also includes a page on the Celestial Alphabet used in the DrakeNieR universe, as well as a detailed table of the game's Trophies, and Words with their effects and locations to obtain them.
Boss and character information will be completed in the near future, as well as the Sealed Verses, Act 2 information and a section on gardening and fishing.
You can find out NieR Replicant ver.1.22 section here or by interacting with the Emil face in the top left of the site.
I hope those of you new to NieR will enjoy and love it as much as I do.
Updated Opener Videos
In the near future, featuring our new logo and video introduction, we will be updating all of our video resources with visual tweaks and improvements.
Future Guide Pages
As requested in the community, we have begun implementing some additional content pages for our existing jobs to better convey acronyms and terms used in XIV, but also advice on how to improve.
Website Changes
Quite a lot has been implemented since our last update, so let's discuss most of them:
Content Management System Migration
A vital part of our content pipeline for contributors, due the original service having had too many limitations with escalating costs as more users were added, it was in our best interests to migrate to a new in-house CMS for greater flexibility in both functionality and total number of contributors who could use the system at a fraction of the cost.
Over the next few months we will be improving it further based on contributor feedback as they test it out all in the lead up to Endwalker.
Discord OAuth Integration
We now have a discord button that when clicked has the option for you to join our community Discord server, but also to log in to the site through your Discord account.
For the time being, logging in will not result in much of a change for most of you, but it will responsible for some of our future website functionality that we have planned.
Minimal Intrusion Advertisements
We have begun serving ads with the goal of minimal intrusion to the user experience. A lot of testing has gone into how they would render and affect the site, however, if there are any problems and concerns, please contact us with your views at feedback@akhmorning.com.
Patrons, through the aforementioned Discord OAuth integration, and from as little as a $1 pledge a month to AkhMorning's Patreon, will have an ad-free experience.
WCAG Accessibility Updates
After performing our WCAG review, we have combed over many elements of how the site is put together to be more accessible - in particular for applications such as page readers.
This has resulted in some core framework changes which may not be as visible, but under the hood make a difference. Your user experience is important to us and we strive to have things be as accessible as possible.
Multi-Video Blocks
Imagined as a way to tidy up multiple videos into a singular block instead of taking up more page space, the video blocks feature a drop down that allows you to select from one of multiple videos in the assigned video group.
Its purpose is so that users can select one from various recordings, PoVs and Clips instead of having to scroll past several to get to the one you want.
Its first use has been for the UCoB Hell Mode event coverage, in addition to the Bozjan Southern Front Duels.
This block will be refined and tweaked over time.
FFLogs Leaderboards For Events
Leaderboards for FFLogs based events have been implemented using the v2 FFLogs API.
When you click on a given row it will expand showing more details of who was involved and what jobs they were playing where clicking on their names will take you directly to their specific contributions for that FFLogs report encounter.
Its first use has been for the UCoB Hell Mode event
Sidebar ToC Bug Fixes
Along with the framework changes that came with the WCAG review, we had uncovered several ToC bugs that have since been resolved.
Please let us know if anything is problematic with our sidebar's Table of Contents functionality.
Spoiler Functionality
While not as critical for the FFXIV side, this was an addition for the NieR Replicant part of the site as it is a game where spoilers can absolutely ruin the experience if you are not prepared.
Accord is here to protect the integrity of your timeline until you are ready. You can see an example of it in action here.
Asset & Data Endpoints
Earlier we had implemented our own system in place for various XIV assets and data. While we have only begun to scratch the surface of what it would be used for, these end points will be the foundation of more to come.
Various Tweaks To Global Styling
Our new logo is now featured everywhere appropriate on the site from the home button, favicon and other uses.
You may have observed that the nav menu at the top has changed. We have tweaked it for larger views and mobile view for an improved navigation experience.
There have been numerous styling fixes to minor items, such as various alignments here and there, increasing the clickable area of the accordions on the site, and more.
AkhMorning's Minecraft Server
Not all that long ago we revived AkhMining and it is now available to community members if you join our minecraft channel in Discord.
Have fun mining diamonds and venturing to the vast reaches of the world and the Nether!
Merchandise & Patreon Rewards
All of our outstanding Patron packages that were delayed due to lockdown have since all been sent out with tracking IDs issued and we have updated our First Brood Gallery with our latest additions!
Should any issue arises with the items, do get in touch with us through contact@akhmorning.com and we'll do our best to resolve anything that crops up.
If you would like to support AkhMorning know that we do have our Patreon. At the present we have First Brood slots open, so be sure to get in on that while slots are available!
As always, know you can contact us through feedback@akhmorning.com or through the website-feedback channel on the AkhMorning Discord. Your insights and suggestions drive our changes.
Thanks for reading!
~Nemekh