Good AkhMorning, we hope you are settling in, staying safe with the pandemic and getting warm as the chills of the winter months approach!
November may not have been as content dense as the previous month, however, it still had some important milestones achieved in the lead up to Patch 5.4. Let's go over them.
What Happened For November 2020
Eden's Promise World Race
AkhMorning is proud to announce that it has been working closely with Frosty from MogTalk and Fey's Temperance for the upcoming world race for Eden's Promise.
Please enjoy the wonderful promo art for the event by the talented @amishuzu!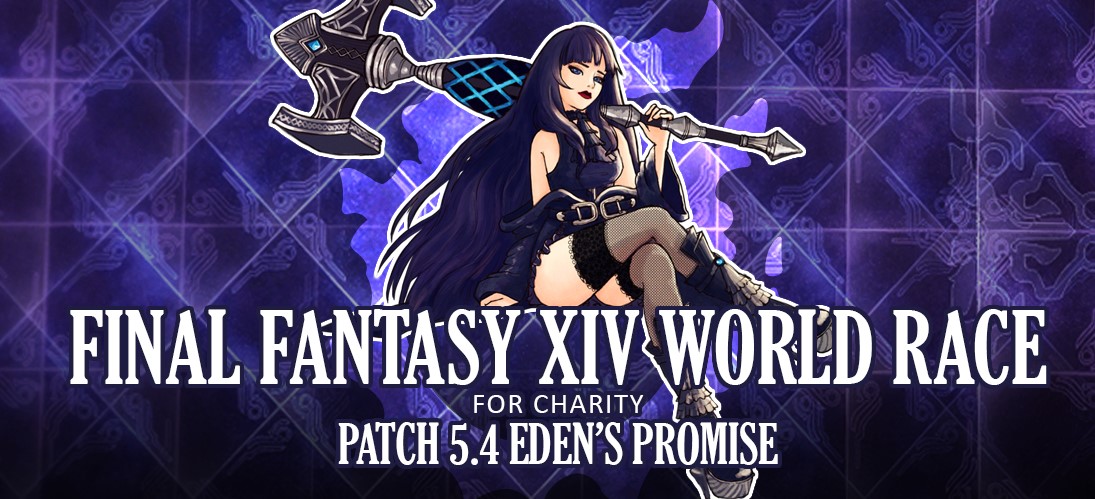 A news post will feature closer to the time detailing the plans. It's a large grass-roots event with over 30 people from the community involved excited for it all - we hope you like it!
Content News
This month turned out to be quite busy with circumstances and changes both in and out of the game. Let's discuss what happened:
Allagan Studies Update
An original goal since the relaunch of AkhMorning was to bring up Allagan Studies and the Raid Statistics sites into the current framework. November saw the majority of this work completed.
You can now access Allagan Studies theorycrafting here. Redirects have been set up to catch any of the older theoryjerks.akhmorning or allaganstudies.akhmorning urls to take users to the pertinent sections.
With that comes a separate styling set to set it apart from the rest of the core site.
We have ported over our How To Be A Math Wizard - 3rd Edition (Shadowbringers) so that you can now read it at its intended location instead of on a Google doc. We have also begun to replace the old text equations with LaTeX ones.
The 1st edition of How To Be A Math Wizard will be ported over later on so that we have a copy of all the guides we have made accessible for historical purposes. It's nice to see how we began.
You can also access our updated stat tables. Future functionality will include additional toggles for buffs, the option to only see tiers of change instead of all the tiers, and the ability to select a level from 1-80.
Famitsu Interviews Translated
One of AkhMorning's goals has always been to bridge together information and news between the East and West.
We have decided to start this with translations of articles in Japanese media detailing information that would not necessarily make it to Western media outlets. As such, Famitsu has been our first go-to.
Here is what we've worked on so far:
Part 2 of "How Eden's Verse Was Made!" is nearly completed and will be released in early December.
Letter from the Producer LIVE
While we have always done our best to cover job changes as described in Live Letters and have had our own commentaries in our Discord Channel, AkhMorning from now on will be posting summaries of the PLL streams as a whole in order to showcase all the new information in a single post on the website.
Our first one marking this change was for PLL#61 describing what's to come on December 8th for 5.4.
Job Guides
Presently the Tank section for Dark Knight and Gunbreaker are still a work in progress and will be released when ready. We apologise for the delays due to the winter season and the pandemic.
We are also looking forward to our future collaborations for Healing and Ranged resources! More on this will be disclosed during December.
Community Spotlights
Community Spotlights are in the works for the founder of a very talented group of virtual thespians, and an accomplished and artistic angel to cats.
We hope you enjoy them when they go live.
Website Changes
Quite a few things are on our list for the development team.
Here's what was covered for the month.
Twitch Stream Integration
Originally a feature worked on in the old website and intended to go live for the relaunch, it was pushed back due to time constraints. AkhMorning has always wanted to feature a level of Twitch stream integration for showing players within our community who are live.
Be it for particular events such as the upcoming Eden's Promise world race, or players known to be on particular jobs in XIV, we'd like to show you members of our community and team that we know are worth a watch.
Please see a teaser of what will be live on the website:

The plan is to not only have a general main level /streamer/ page, but to also feature a Streamer category in each job's core section so that players can follow and watch community members known to play certain jobs well. Want to see which SMN players are live? You would find them on /jobs/smn/streamers/. This part is a consideration for later and not for the initial release.
The core functionality is complete, however, we are finishing up certain elements and internal functions. The feature will be live early December in time for Patch 5.4.
Future Minimal Intrusion Advertisements
One of the important subjects with maintaining and growing a website like AkhMorning is how can you finance things further. This has always been an item in the cards.
With the activity and traffic AkhMorning has shown of late we were approached by Google directly over our positive trends and "extremely high growth potential".
While ads are not presently active, the web staff and I will be going over ways to implement them with minimal disturbance and intrusion to the user experience.
It is in our hope that as we experiment and try things out we can achieve a happy medium while in turn growing and improving the website further and giving back to the community and contributors.
First experiments with ads are likely to go live at some point in December.
Related Posts Block Error Fixes
Released in October, we have noticed people using the "You May Also Like…" links to access additional articles and hope that has improved accessing related content.
There are two bug fixes that have been resolved:
posts with only 1 shared tag were not being included in this block. Now you can still see related posts even if only a single tag is shared.
an issue with this block clashing with the sidebar Table of Contents was a causing CPU throttle on several devices. This has since been fixed.
Contributor Twitter Social Buttons
Several of our contributors had requested for their Twitter accounts be linked to their author tags. Twitter buttons have been added and will go live in the very near future.
Website Images Converted To Webp
Moving forward, most images on the site will be converted to the more size efficient webp format.
AkhMorning has always kept your concerns and feedback in mind with regards to performance and data consumption, so this should help improve both speed and how much of a data plan is required.
Various Tweaks To Global Styling
More styling fixes for various devices especially for our Interview blocks. Thanks for reporting issues to us.
We have also created a separate styling for Allagan Studies pages in line with the original site theme retaining the Allagan and Saint Coinach colours.
Merchandise & Patreon Rewards
Most of our Patron items have arrived in good condition and on time for the holiday season. We hope you enjoy them!
If you would like to support AkhMorning know that we do have our Patreon. Currently we do have First Brood slots open, so be sure to get in on that while slots are available!
As always, know you can contact us through feedback@akhmorning.com or through the website-feedback channel on the AkhMorning Discord. Your insights and suggestions drive our changes.
Thanks for reading!
~Nemekh