Message From AkhMorning
As part of our vision for future content on AkhMorning we are looking to expand our horizons with coverage of various overseas media to bridge together the information between regions and to help enhance the global understanding and appreciation of FFXIV.
This article is our ninth translation article of overseas interviews. It is unofficial and all rights to the source images, assets and written content belong to Famitsu and SQUARE ENIX CO., LTD. respectively.
For ease of legibility with the article's length, the source media has been omitted but can be found in the official article link below.
If you have any feedback, please contact us at feedback@akhmorning.com.
It is with great pleasure we bring to you our translation of:
Interview With The Developers For Endwalker Part 2
Stories On The Knight Who Appears In Grand Cosmos
Source Article
【【FF14】『暁月のフィナーレ』開発者インタビュー第2弾 魔法宮殿 グラン・コスモスに登場する騎士ついてのエピソードも
Famitsu Article Staff
Part 1
Famitsu has conducted an interview with a group of developers for Final Fantasy XIV (abbreviated FFXIV) during the Digital FanFestival 2021, an online event held 2 days throughout the 15th and 16th of May, 2021. This interview is conducted with 7 of the developers who attended the event during day 2 with stage events running co-currently.
There is also another interview conducted separately on the 2nd day of the FanFestival (May 16th, 2021) and therefore the interview is split into two parts.
There are two things to note about the interview before you proceed:
While the contents are short, Famitsu has given the interview some slight treatment for easier reading.
The interviews with the developers were not conducted in order.
That said, let's begin.
Describing The Charm Of The New Instrument, "Electric Guitar", By Hayashi
Responding to our interview for that day was Yosuke Hayashi, Arata Takahashi, and Masato Shida. Each of the staff members have their message dedicated especially to the players, so it's time to begin our interview with the 3 of them.
高橋新氏 Arata Takahashi
Lead Level Designer, worked on various areas. Belongs to the so-called "Level Design Team".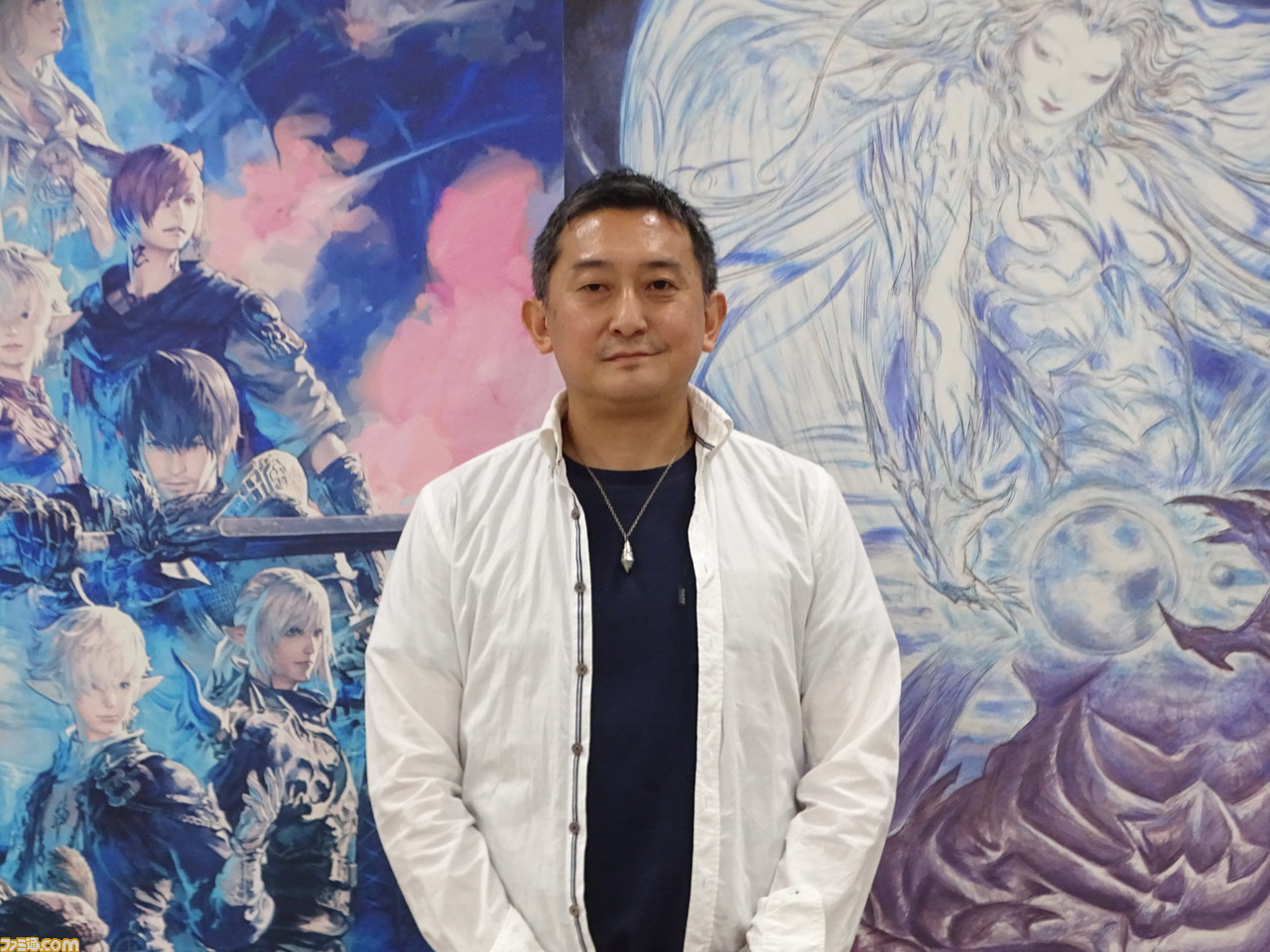 志田雅人氏 Masato Shida
  Background Artist. Mainly worked on environment and area design including The Black Shroud and Ishgard, along with other regions.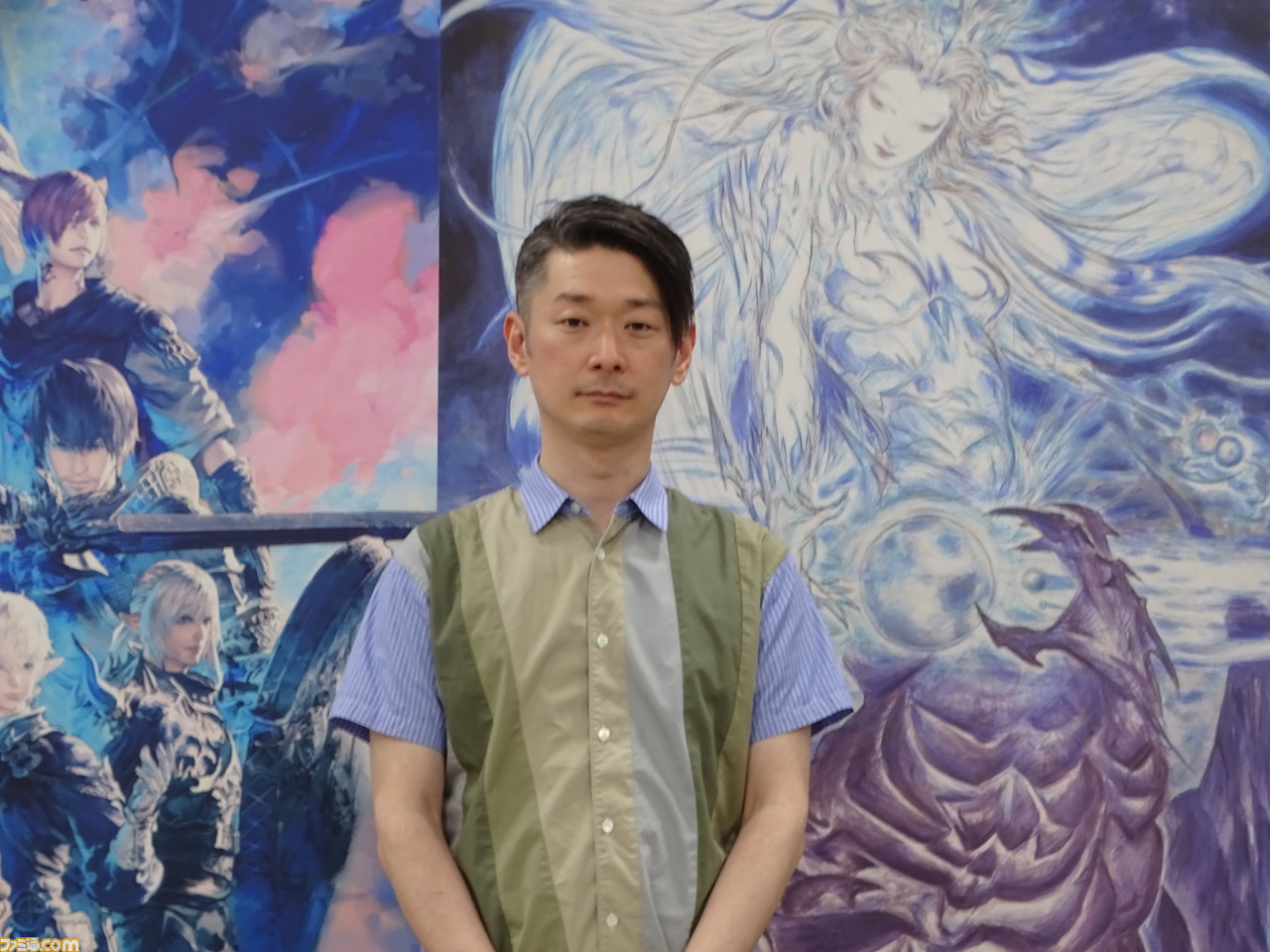 林洋介氏 Yosuke Hayashi
Lead Item Designer. Primarily works on item production. He also works on the management of collaborations or any new ideas.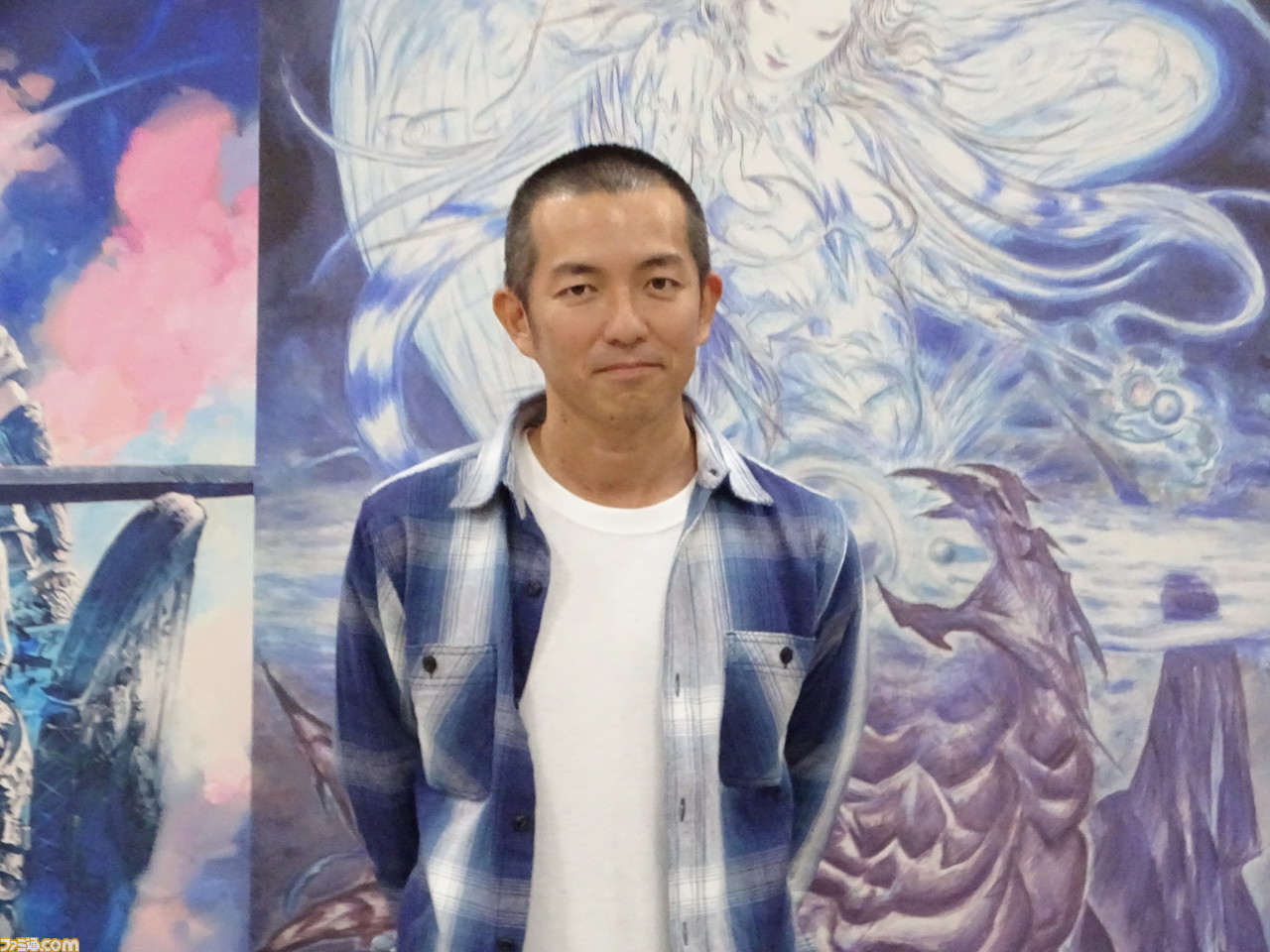 The Soldiers Seen In The Grand Cosmos Are Actually An Homage To A Certain Knight Order!
The next who responded to our reach out would be both Natsuko Ishikawa and Saki Takayanagi. Let's hear from Ishikawa-san reflecting on the "Flashback with the Cast" held earlier as well as her response to the show, where 3 of the voice actors - Hiroki Takahashi (voice of Emet-Selch), Yuma Uchida (voice of G'raha Tia), and KENN (voice of Urianger) appeared as the corner's guests.
石川夏子氏 Natsuko Ishikawa, 高柳早紀氏 Saki Takayanagi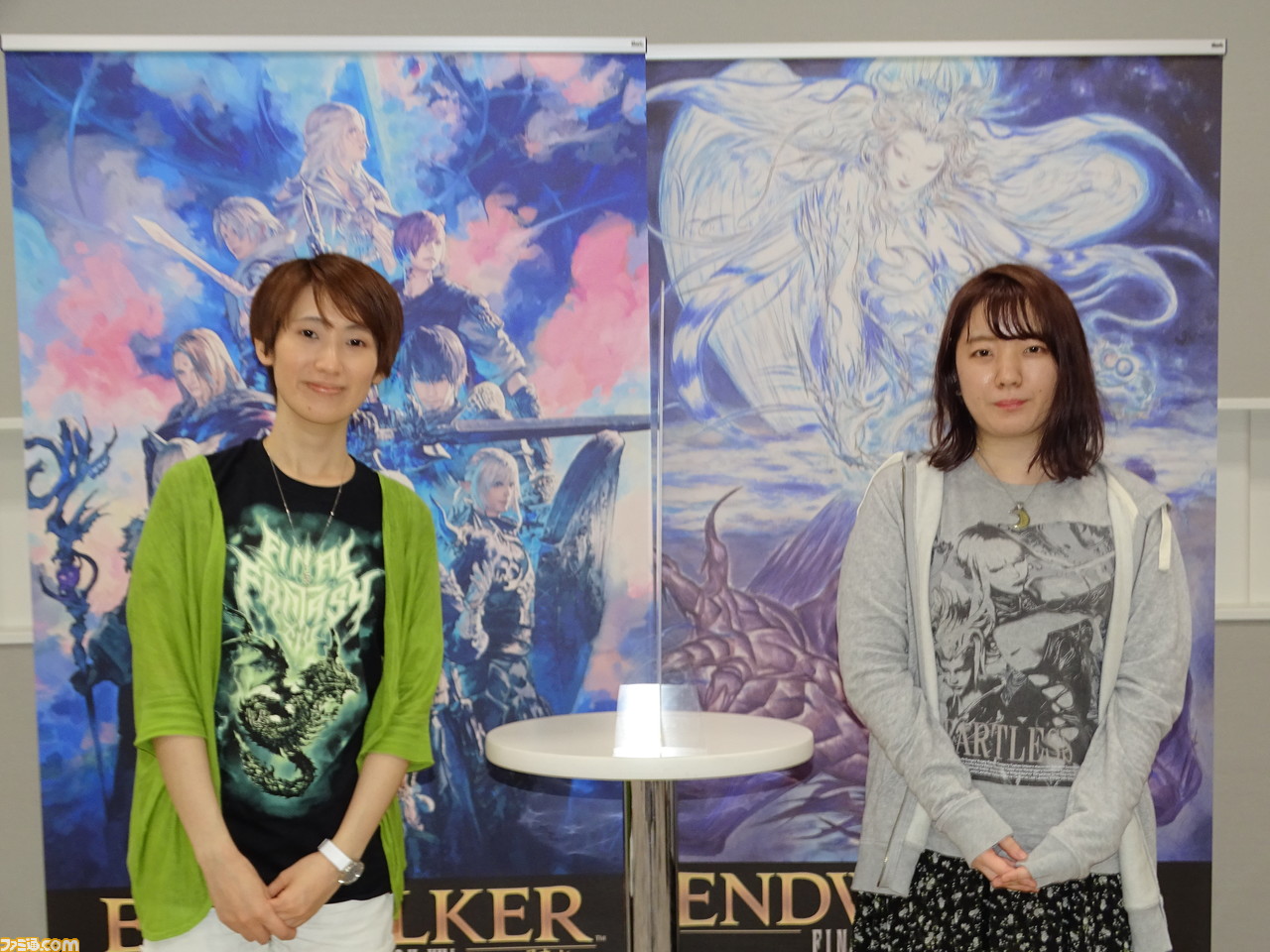 石川夏子氏 Natsuko Ishikawa
Lead Story Designer. Worked on the main scenario for Shadowbringers.
高柳早紀氏 Saki Takayanagi
Quest Designer. Worked mainly on human NPC and its coordination, as well as quest implementation.
Delivering A New Experience Through PlayStation 5's Vibration Feature
Moving on to the interview with Shoichi Matsuzawa, the lead project manager, and Kei Odagiri, the game UI designer. We interviewed both of them, who work on playability adjustments, on their enthusiasm on Endwalker, as well as the PlayStation 5 version of the game.
小田切慧氏 Odagiri Kei, 松澤祥一氏 Shoichi Matsuzawa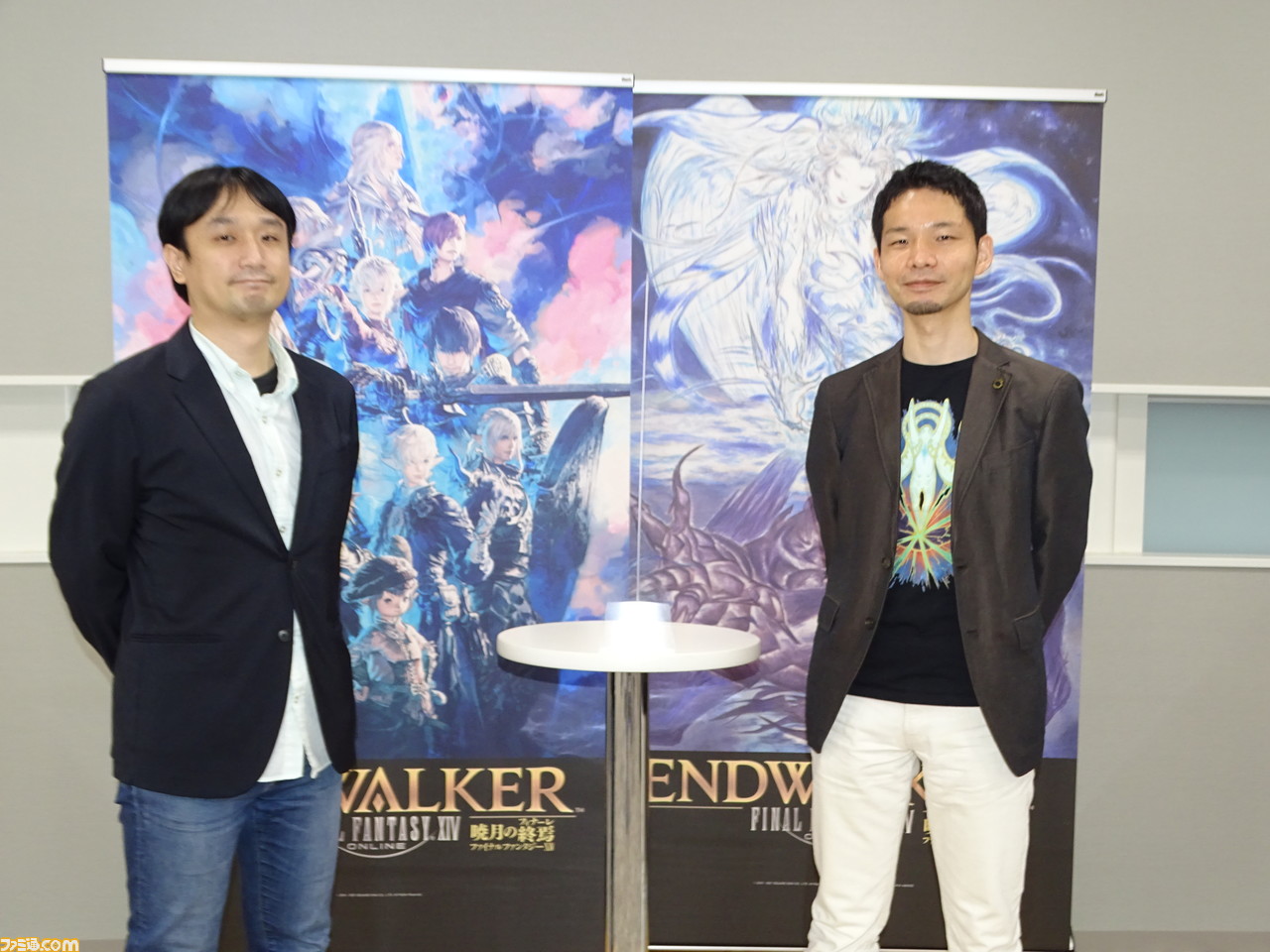 小田切慧氏 Odagiri Kei
Working primarily in group pose or content replay as a Game UI Designer. Also work on adjustments that focus on accessibility and easier gameplayability.  
松澤祥一氏 Shoichi Matsuzawa
Working on a broad variety of tasks such as budget calculation and execution, to project management on various updates and so on as the Lead Project Manager.
Closing Words From AkhMorning
Thus concludes the FanFest 2021 interviews. We hope that you enjoyed reading up on the responses from the members of the FFXIV development team!
As Endwalker approaches, we know how excited you are for information and updates. As we find out more, we'll do our best to cover more articles.
Let us know what you think about this segment in the comments below.